Want to make great movies?
Michael Wiese Productions (MWP) has published over 150 books on all aspects of filmmaking — including many bestsellers — that educate filmmakers in the crafts of writing, directing, storyboarding, camera, producing, financing, marketing, distributing, new media, and more. The relationships we've nurtured with our authors and teachers are among our greatest assets. We are now making them available to you through the power of the Web.
The intention of our on-line film school is to build a better filmmaker; to empower a generation of storytellers and filmmakers who will inspire millions to evolve a better world. The best minds in the business will teach you everything from writing to pitching your script, from pre-production to post-production, from funding to marketing and distribution.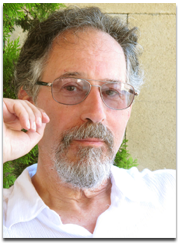 We look forward to meeting you.
—Michael Wiese